For the first time, Manifatture Digitali Cinema has collaborated with the Lucca Film Festival and Europa Cinema. At MDC Pisa (via Nicola Pisano, 15 – 56126 Pisa, Italy) three Masterclasses were held, led by the directors Joe Dante, Philip Gröning and Michel Ocelot. The Masterclasses were free.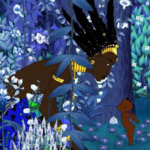 It was Michel Ocelot, known to the general public for having directed successful films like Kirikù and the Witch Karabà (1998), to hold the first of the Masterclasses scheduled, Sunday April 14th 2019, at 5.00 pm, on the theme of Animation Cinema. Speakers included the journalist Mario Serenellini, correspondent for La Repubblica in Paris and curator of cultural events related to animation, the author Ysé Brisson and Marco Bigliazzi, Tuscan designer and director of animated films, founder of Toposodo Independent Productions.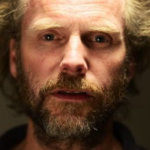 On Wednesday 17 April 2019 at 18.00, the German director Philip Gröning held a Masterclass on the subject of Sound Design for the cinema, together with Tuscan sound designer Mirco Mencacci and documentary filmmaker Floriana Pinto. Then, at 8.30 pm, at the Arsenale cinema in Pisa (Vicolo Scaramucci, 2, Pisa, Italy), there was a screening of Philip Gröning's latest film, My brother's name is Robert and he is an idiot.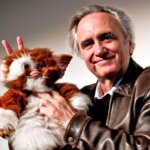 Friday, April 19 2019, at 5.00 pm, the American director Joe Dante, famous for his cult films Gremlins (1984) and Piraña (1978), and which at the festival premiered Nightmare Cinema – collective work in which he signed the episode entitled Mirare -, held a Masterclass on the theme of Horror Cinema, together with the critic Paolo Zelati and the director Marco Ristori, author of horror films (including Zombie Massacre, 2012 and House of Evil, 2016) and currently engaged in his first American film, the action thriller Wreckage, produced by Little Studio Films and Streamline Pictures.

View the gallery of the Masterclasses: