From Fondazione Sistema Toscana, Toscana Film Commission, Manifatture Digitali Cinema and Good Girls Planet & ITTV Forum&Festival of Los Angeles – in partnership with APA – Association of Audiovisual Producers and in collaboration with PIN – Polo Universitario Città di Prato – comes the second edition of the Showrunner Lab., the first course in Italy that prepares for the profession of Showrunner, a laboratory born in 2022 that has been very successful both in Italy and in the USA, thanks to its unique formula, which includes lessons, laboratories, workshops and masterclasses with top professionals profile! The Study Plan is available on the bottom of this page.
The call to register for the 2023 edition of this innovative course is finally online! You have until March 25, 2023 to apply.
If you are between 18 and 30 years old, you love cinema and TV series and you are looking for a professionalizing training experience that offers you the tools to work in the audiovisual field, you cannot miss this opportunity! The Showrunner Lab. – II Edition will be held from 13 April to 18 June 2023, from Thursday to Sunday, at Manifatture Digitali Cinema Prato (Tuscany, ITALY).
DOWNLOAD THE DOCUMENT FAQ "SHOWRUNNER LAB. – II EDITION" (at the bottom of the page) to get a quick idea of ​​the Showrunner Lab. 2023 (what is it? Who is it for? Are there scholarships? etc…).
⬇ DISCOVER ALL THE DETAILS OF THE "SHOWRUNNER LAB. – II EDITION", DOWNLOAD THE FORMS AND SIGN UP! ⬇
"Showrunner Lab. – II Edition"
Creating, writing, producing and organizing a TV series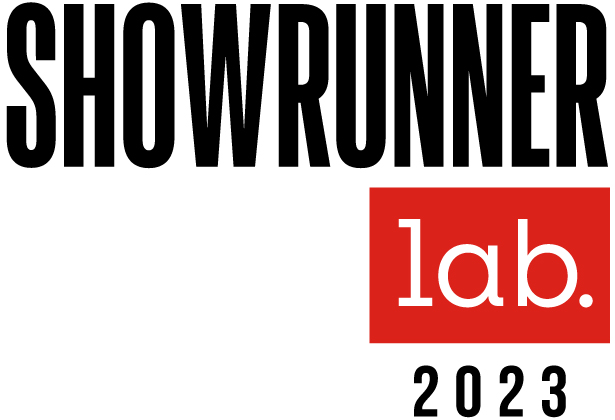 AIMS
The Showrunner Lab. has the following goals:
To promote a new profession – that one of the Showrunner – which can, even in Italy, be fully included among the "professions" necessary for contemporary audiovisual production;
To train young people to learn the fundamental elements of the market and the audiovisual supply chain;
To offer to the participants the possibility to attend to meetings and discussions with Italian and international producers, Italian authors and screenwriters, American, Anglo-Saxon and European showrunners, professionals in the audiovisual sector (from pre-production to post-production);
To give the necessary tools to organize and propose their own creative ideas during pitching;
Organize writers' room with students.
PURPOSE
The ultimate goal of the Showrunner Lab. Is to privilege an experiential approach and create concrete opportunities. During the workshop, students, guided by teachers and tutors, will try to create and develop stories for TV. The stories with the most potential will be selected by the Scientific Committee and will have the opportunity to be presented to national and international executives during the festivals and markets of the sector, thanks to the support of the Tuscany Film Commission. The Showrunner Lab. wants to establish itself as an incubator of stories, ideas and new talents.
⬇ DISCOVER THE BONUSES AND OPPORTUNITIES FOR THOSE WHO PARTICIPATE IN THE SHOWRUNNER LAB. ⬇
OPPORTUNITIES / BONUSES FOR PARTICIPANTS
Those who will attend the Showrunner Lab. will be facilitated:
From Tuscany Film Commission, which will bear 50% of the registration fees of a maximum of two participants resident in Tuscany, indicated to the Film Commission by the Selection Committee;
From the Lazio, Sardegna, Trentino e Veneto Film Commissions which will bear 50% of the registration fees of a maximum of two participants resident in those Areas, indicated to the Film Commission by the Selection Committee;
– stay tuned for updates on the participation of other Film Commissions… –
Direct access and free pre-registration to all 2023 annual courses of the Griffith Academy in Rome;
With an access to a scholarship of € 1,000.00 for the annual Production Course 2023 (enrollments by the end of July 2022) of the Griffith Academy in Rome;
In identifying internships and training experiences at national and international companies in the audiovisual sector;
With the participation in pitching sessions of the two ideas selected by the Scientific Committee and developed during the writers' room of the laboratory.
WHO IS IT FOR?
The Showrunner Lab. is aimed at young people with a secondary school diploma or a university degree (18-30 years old) with a passion and aptitude for TV series, for writing, organizing, entrepreneurship. No industry experience is required. Anyone, potentially, can approach this profession. The ideal participant is a person who aspires to discover new professional horizons, who is motivated to pursue new training experiences, useful for achieving his / her work objective in the audiovisual sector.
REQUIREMENTS TO APLLY
Age between 18 and 30 years;
Good knowledge of the Italian language;
Good knowledge of written and spoken English;
Be resident on the national and international territory.
DATES
The Showrunner Lab. will be held from 13 April to 18 June 2023, for a total of 250 hours, from Thursday to Sunday. During the whole duration, there will be meetings with professionals of the sector and in the weekend workshops with Showrunners and Executives of international importance. A certificate of participation will be issued to those who attend at least 70% of the teaching hours.
TEACHERS
CRISTINA BORSATTI
(TEACHER)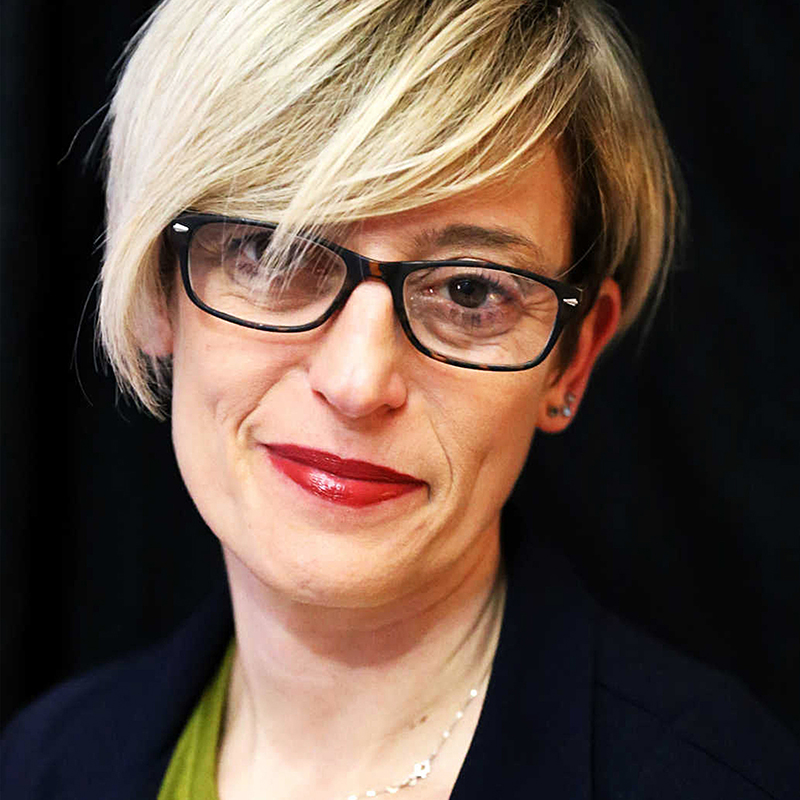 Cristina Borsatti, screenwriter, journalist, writer and teacher is back for this second edition of Showrunner Lab. He began his activity as Story Editor for cinema and television in 2001. Since then, he has edited and developed hundreds of screenplays, participating in numerous productions for Rai, Sky and many others. In 2020, he founded the production company Wuman Visions. Cristina Borsatti teaches Film and Television Screenwriting at the Griffith Academy of Cinema and Television in Rome. Among the published volumes, two are dedicated to the screenplay: Scrivere per il cinema e la televisione (Editrice Bibliografica, 2018), Scrivere sceneggiature. Dal grande al piccolo schermo (Editrice Bibliografica, 2020).
ISABELLA ROBERTO
(TEACHER)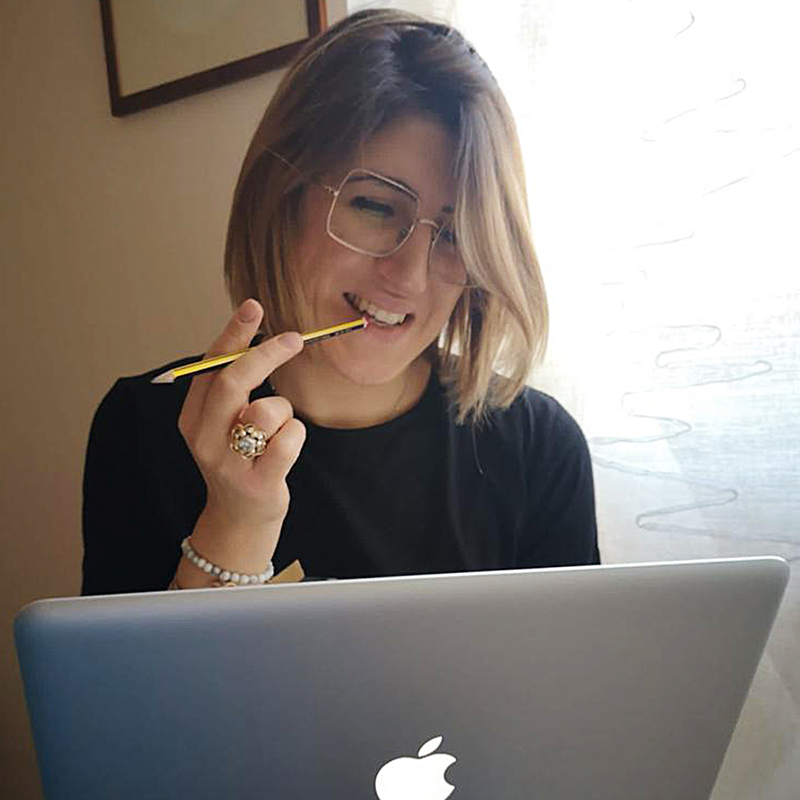 Isabella Roberto has been working in the film industry for about ten years. Her career began in the United States, where she lived for seven years working mainly as a short film producer and line producer in the New York independent scene. In 2018, back in Italy, she started working as executive assistant for international productions. In these years he deepened the aspects related to Business and Legal Affairs and came into contact with the world of clearances. In 2021 she began collaborating as a freelancer on various projects mainly as a consultant and clearance coordinator, but also following projects in production. Isabella Roberto will curate a focus on the world of production.
DANIELA MITTA
(TUTOR)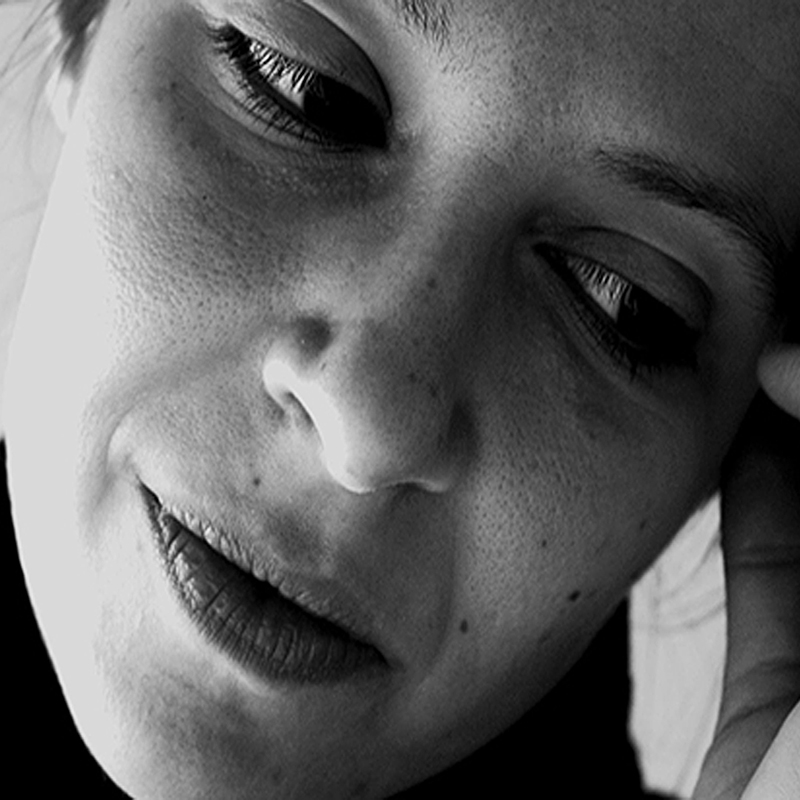 Graduated from the Griffith Academy of Cinema and Television in Rome, journalist and screenwriter. Daniela Mitta recently worked on the series Sanpa – Lights and Darkness of San Patrignano (Netflix, 2020) as Story Production Assistant and is currently the author of a docu-series in production for Ballandi. With the documentary project Myra, written with director Giovanni Grandoni, she won the IDS Academy award at the Solinas Documentary Award for Cinema 2021.
WORKSHOPS' GUESTS
DAVIDE SERINO
Davide Serino has a degree in Literature from the La Sapienza University of Rome and attended the "Rai-Script" specialization course for screenwriters in 2011. In 2016 he participated in "Serial Eyes", the main European postgraduate training program for authors and television producers. He wrote three episodes of the RAI TV series Donne, and is the screenwriter of 1992 and 1993 (a WILDSIDE production for Sky). He wrote the feature film Piano piano with director Nicola Prosatore, Prosatore's debut film presented at the last Locarno film festival, but he also wrote the screenplay for Ti mangio il cuore starring Elodie, the Sky series Il Re with Luca Zingaretti, Esterno Notte by Marco Bellocchio, The Bad Guy for Prime Video with Luigi Lo Cascio, and the future production SKY M. Il figlio del secolo, with Luca Marinelli, based on the novel by Antonio Scurati.
DONATELLA DIAMANTI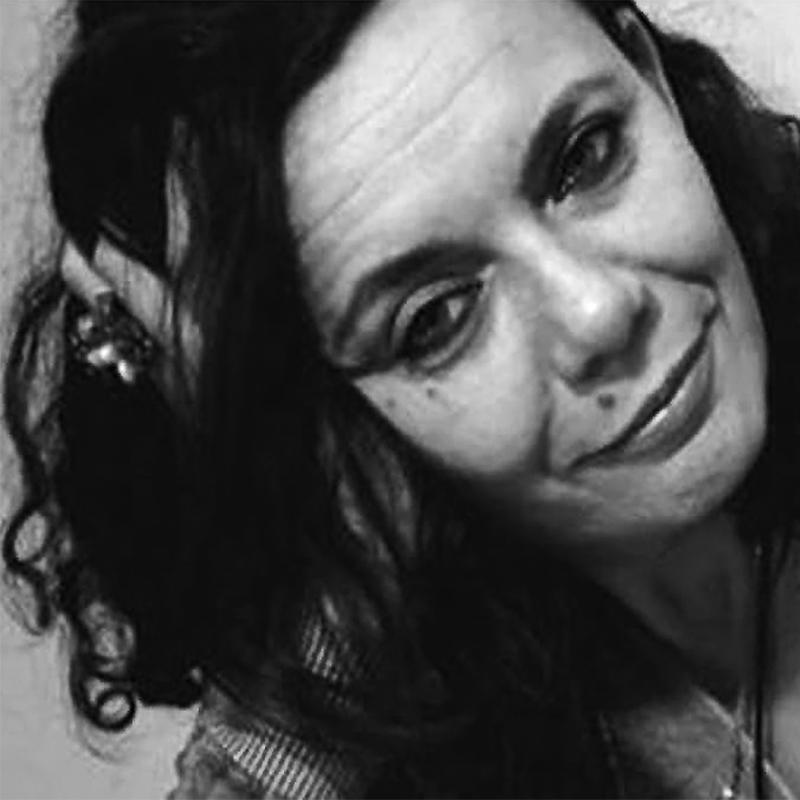 Donatella Diamanti oversaw the editorial coordination of La legge di Lidia Poët with Matilda De Angelis and is the screenwriter of other famous series such as Fiori sopra l'inferno – I casi di Teresa Battaglia with Elena Sofia Ricci, Vostro Onore with Stefano Accorsi, Pezzi Unici by Cinzia TH Torrini, La squadra and Un posto al sole.
GIOVANNI PEDDE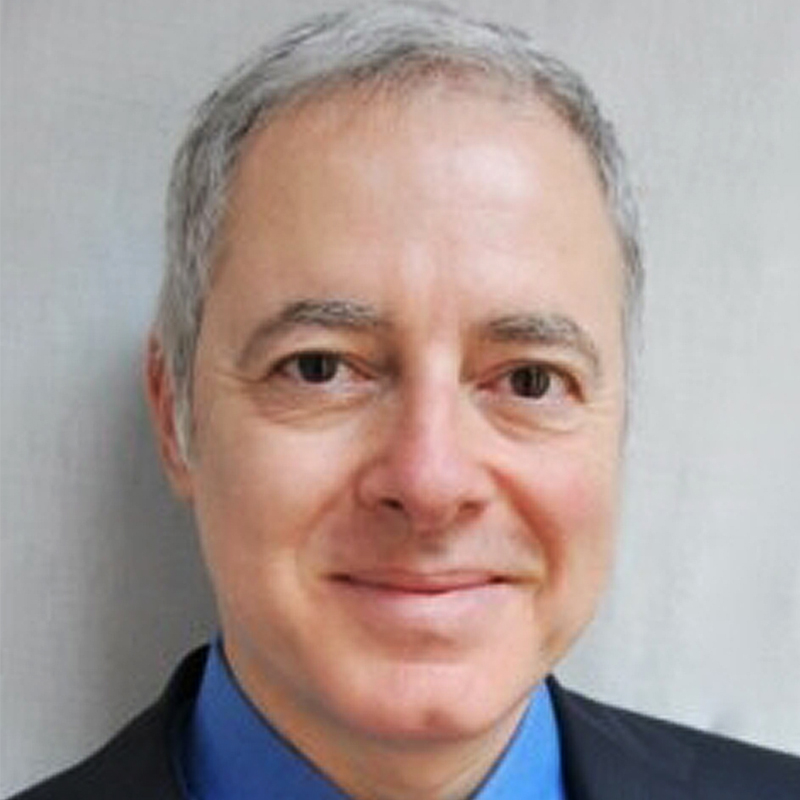 Giovanni A. Pedde began his career as an entertainment law attorney, first in New York and then in Rome, specializing in relations between Europe and the United States. In 1998 he joined Paramount Pictures Television as Vice President, which entrusted him with the direction of its television production and distribution activities in Italy, France, Spain and Portugal. In 2006 he was first appointed Senior Vice President and, subsequently, Executive Vice President of CBS Studios International, where, based in Amsterdam, Rome and Madrid, he participated in the expansion of the CBS and Showtime brands, negotiating some of the most important commercial agreements of the company in Europe. In 2020, he joined the international division of Marenzi & Associates, a strategic and commercial consulting group based in Los Angeles.
An absolute novelty for the Showrunner Lab. – II Edition will be a module reserved for the use of "decentralized finance" and the blockchain as alternative tools for creating television series, describing technologies and procedures that could shift the axis of power in the near future decision-making on production and financing of audiovisual products from big companies directly to content creators and their fans. Giovanni Pedde will take care of it.
VITTORINO TESTA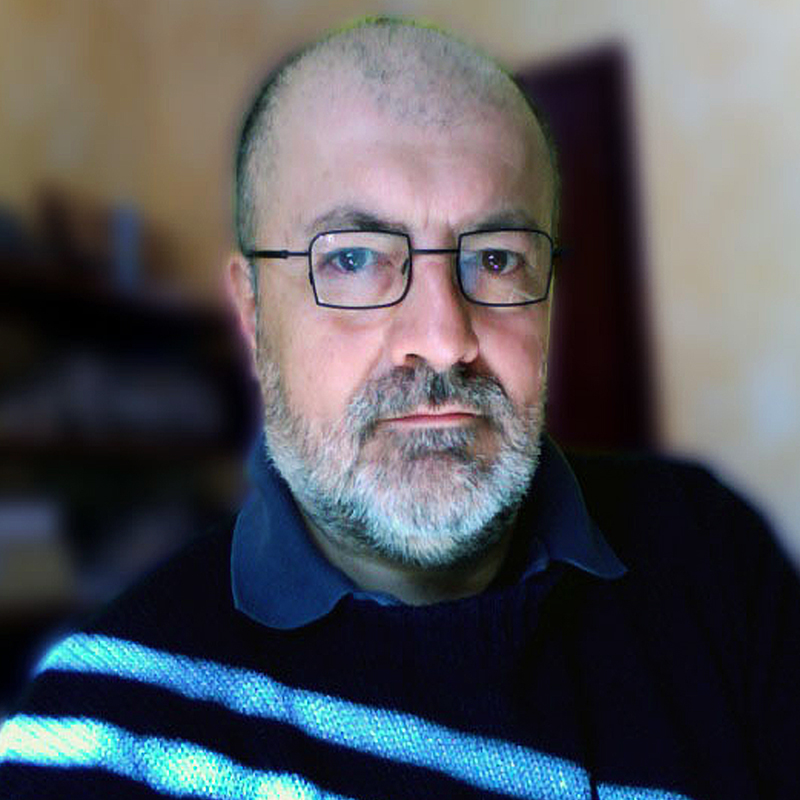 Vittorino Testa is an expert in distance learning, teacher of digital communication and economics of the cultural industry, screenwriter and director. President of the Scientific Technical Committee of the Rossellini Foundation ITS (Rossellini Institute for Cinematography and Rome 3 University), he also taught at the University of Udine, Sapienza, Baylor University, Texas and the Luiss Guido Carli University. He also has experience in editing and marketing of the audiovisual product, also on European and North American scenarios.
FEDERICA BARUFFALDI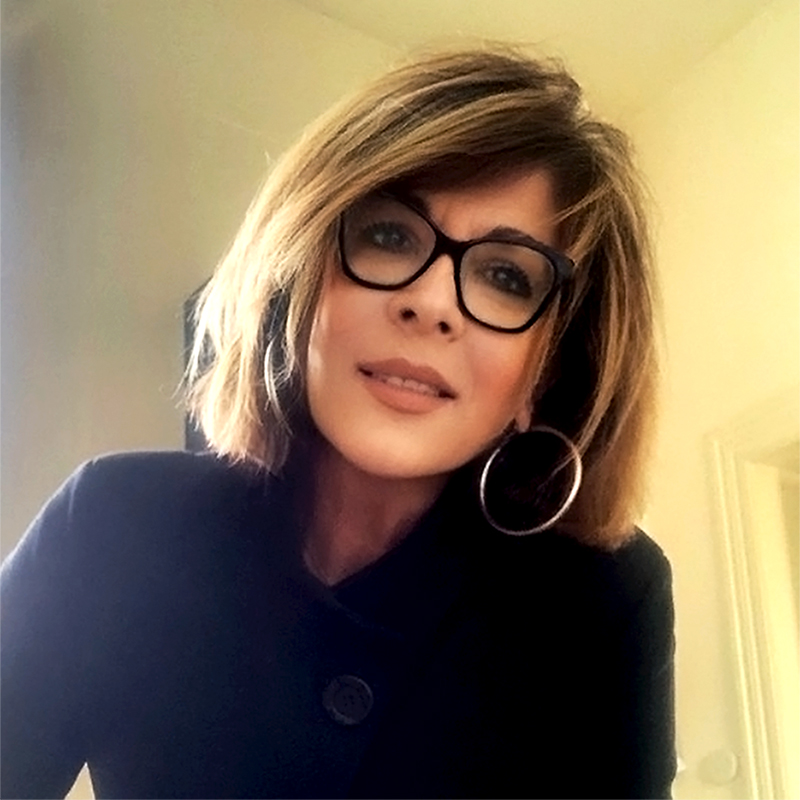 Federica Baruffaldi, Executive Producer since 2001 for Magnolia TV, today Banijay Group, has led to the creation of numerous entertainment, culture and journalistic programs for the major television networks: from Rai to Mediaset, from Sky to Discovery Channel. Graduated in Cultural Anthropology in 1980, she has been working as a Theater Organizer for the largest tour companies and stable theaters throughout Italy since 1984, under the guidance of two Masters: Enrico Rame and Fulvio Fo. In 1989 she became Director of the Parioli Theater with Maurizio Costanzo (1989-91). In those years, she launched the Company founded by Nicola Piovani and Vincenzo Cerami, for which she also adapted a story by Cerami himself for the Goldoni Theater Festival in Venice. In 2000 she joined Endemol and in 2001 Pearson, as Executive Producer, before landing at Magnolia TV. Particularly gifted in the development, instruction, budget management and sale of new television projects, in 2013 she participated in the creation of the Undressed program for Magnolia, which was sold in 28 countries worldwide. In 2020, she wrote a subject for a fantasy series freely based on The Divine Comedy (with a trailer she produced, visible on YouTube). She teaches Television Production and Feasibility of new formats and holds a course in the Master of Cinema and Television on the planning of television series at the Suor Orsola Benincasa University in Naples. As part of the 2022-23 Master, the students begin the creation of a miniseries entitled Behind the Glass, on the effects of the inhabited web and the advance of the Metaverse, through the experiences of three generations (Boomers, Millennians and GenZ). Production of this series has started, with selective contributions from the Italian Ministry of Culture.
NANCY COTTON
Nancy Cotton is senior executive of scripted programming for MGM+ (formerly Epix), a commercial-free, premium linear channel and streaming service delivering a broad lineup of quality original series and docuseries, the latest movie releases, and classic film franchises—all available in the U.S. on TV, on-demand, online, and across devices. In this role, Cotton oversees the development and production of original scripted content, including the Emmy-winning series Godfather of Harlem from Chris Brancato and Paul Eckstein, and starring Oscar winner Forest Whitaker; the Western adventure Billy the Kid from Michael Hirst, starring Tom Blyth (The Hunger Games prelude); sci-fi horror series FROM, produced by the Russo Brothers, John Griffin, Jeff Pinkner, and Jack Bender; as well as Belgravia, from Julian Fellowes, based on his novel; Domina, the epic story of the Caesars from a woman's perspective, starring Kasia Smutniak; Chapelwaite, based on the Stephen King short story Jerusalem's Lot, starring Oscar winner Adrien Brody; and the upcoming crime thriller Hotel Cocaine, also from Brancato, starring Danny Pino and Yul Vasquez. Cotton reports into Michael Wright, head of MGM+. Prior to joining MGM+, Cotton was president, Heyday TV USA, where she produced the NBC drama series The InBetween. Previously, she was senior vice president, creative affairs at Fox21/Fox Television Studios, where she developed and oversaw series including multi award-winning drama The Americans; Emmy-nominated The Killing; and Imagen award-winning Queen of the South; as well as The Chi, written by Emmy award winner Lena Waithe; Seven Seconds, starring Oscar and Emmy winner Regina King; The Comedians, starring multi-award winning actors Billy Crystal and Josh Gad; and Saving Grace, also Emmy-nominated and starring Oscar-winner Holly Hunter. Cotton joined FTVS from Icon Productions, where she was head of television, executive producing several series including Kevin Hill, starring Taye Diggs, as well as the acclaimed 10-part documentary series Carrier, which followed the U.S. Navy's nuclear aircraft USS Nimitz on its six-month tour to the Persian Gulf in 2005. Cotton also served as vice president of programming for Mandalay Television, where she developed and produced several series including Young Americans and as director, drama series at ABC, where she oversaw David Kelley's award-winning series The Practice.
NEAL BAER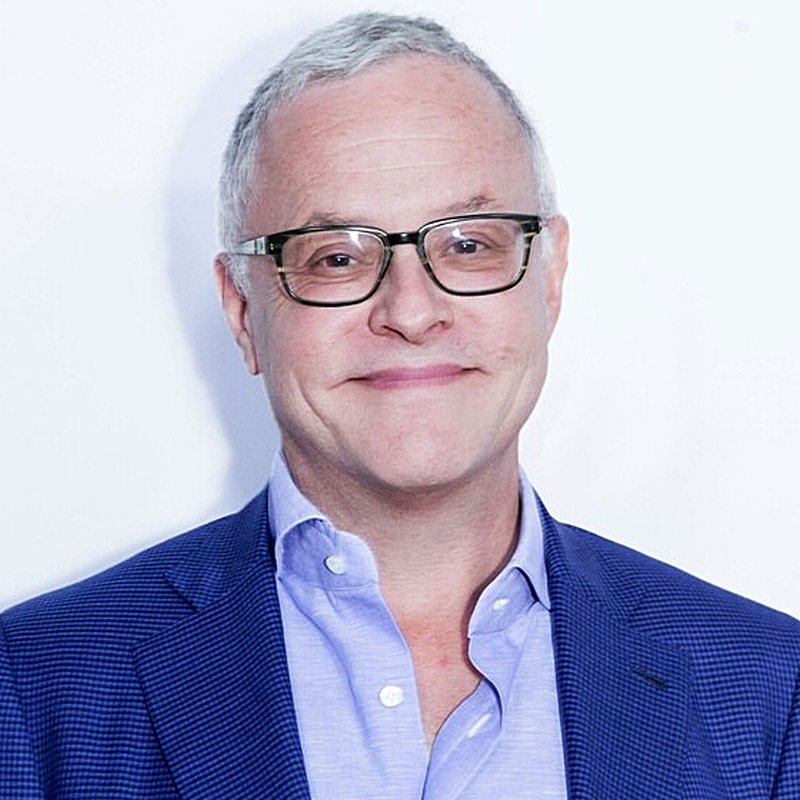 Neal Baer is a screenwriter, showrunner and television producer. Among the shows in which he worked: ER, Law & Order: Special Victims Unit, Designated Survivor, Under the Dome. Baer, ​​a pediatrician (Harvard Medical School), began his career in television writing and directing an ABC Afterschool Special titled Private Affairs. He was then hired by writer and producer John Wells to write the drama series China Beach. John Wells re-engaged him as writer for the first season of ER, for which he contributed directly to four episodes and, with his medical expertise, to other storylines. He then became story editor, screenwriter, co-producer, producer of the famous series, receiving various Emmy Award nominations. Of Law & Order: Special Victims Unit he was Executive Producer and showrunner from the second to the twelfth season. From 2013 to 2015, he served as showrunner and executive producer on the TV series Under the Dome, while in 2018 he was hired as showrunner for the third season of the political thriller TV series Designated Survivor (Netflix).
DAVID WARREN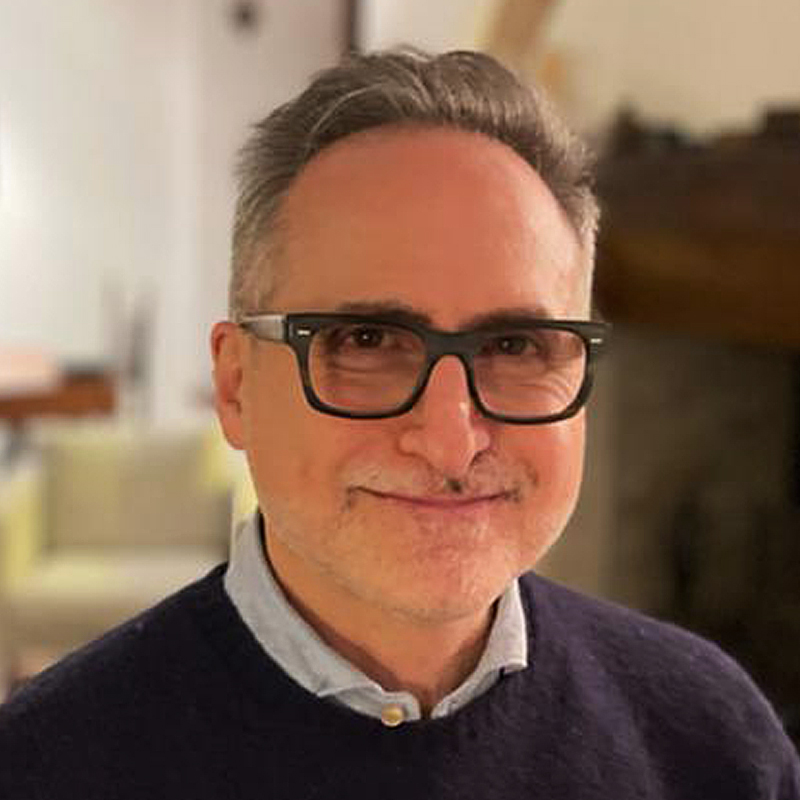 David Warren began his television career with the international hit series Desperate Housewives, and directed sixteen episodes over seven seasons. He was Executive Producer/Director for Marc Cherry's latest series, Why Women Kill for Paramount+, and Co-Executive Producer/Director for Mr. Cherry's series Devious Maids, for three seasons. He recently directed 2 episodes of the new Netflix series Glamorous, starring Kim Catrall. He was Executive Producer/Director for Lena Waithe's hit series Boomerang for BET, and directed numerous episodes of the the Netflix series Grace And Frankie, starring Jane Fonda and Lily Tomlin and six episodes of A Million Little Things for ABC. Other credits include multiple episodes of Gossip Girl, Weeds, Ugly Betty, iZombie, In Plain Sight, 90210, Life Sentence, Eva Longoria's series Telenovela, Mysteries of Laura, starring Debra Messing, Forever for ABC, The Carrie Diaries, Drop Dead Diva, Valentine, Andi Mack and others. He was Producer/Director for the CW series Emily Owens, MD. In 2022 he received the Kinéo prize at the Venice Film Festival for best director of a foreign series for Grace And Frankie. He is a frequent guest lecturer at the Centro Sperimentale di Cinematografia in Rome and has taught at the Nuova Accademia delle Belle Arti in Milan and Rome, FAMU, the National School of Cinema in Prague, and the Shanghai Film Academy.
ALESSANDRO FABBRI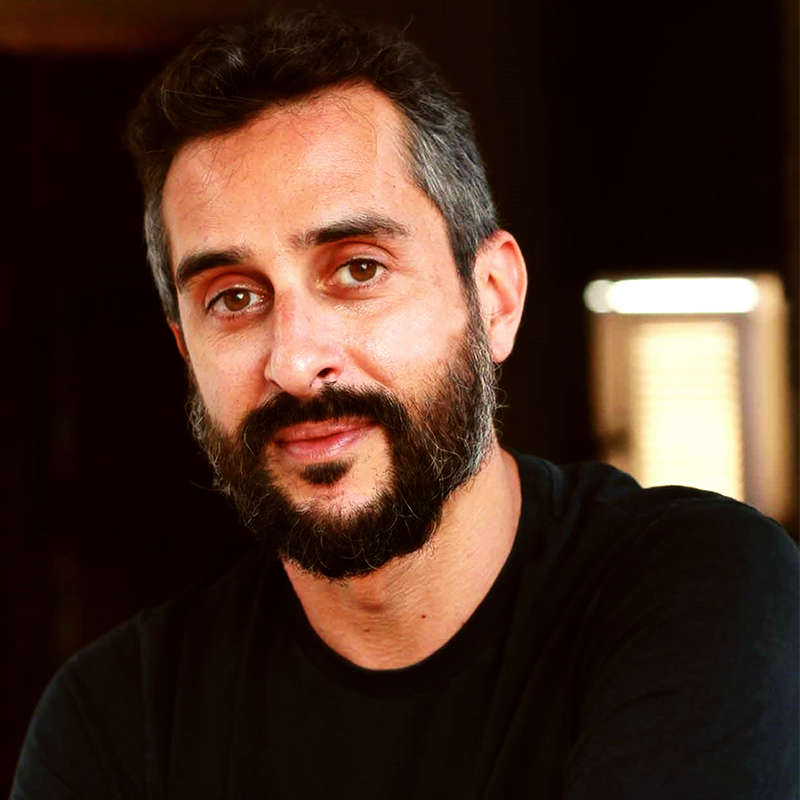 Alessandro Fabbri is a writer and screenwriter. With Ludovica Rampoldi and Stefano Sardo he is the creator of the TV series 1992-1993-1994. The Italian adaptation of the In Treatment series bears his signature. With Elisa Amoruso and Laura Colella he wrote the television series Fedeltà distributed by Netflix. The legal-thriller Il Processo, with which he won the Flaiano Prize for Screenplay, is one of his creations. Together with Rampoldi and Sardo he wrote the novels and screenplays for the films directed by Gabriele Salvatores, Il ragazzo invisibile and Il ragazzo invisibile – Seconda generazione. Il ragazzo invisibile earned him the 2015 Nastro d'Argento for Best Story.
LAURA COLLELA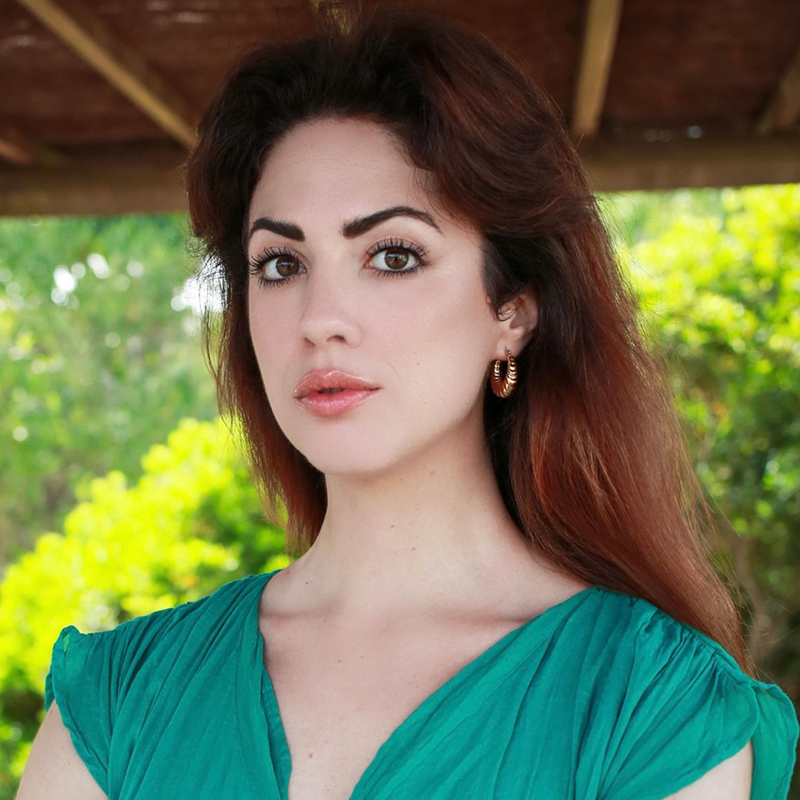 Laura Colella is graduated in screenwriting at the Centro Sperimentale di Cinematografia in 2015 after completing three years at the Faculty of Political Science and International Relations at La Sapienza University. She has collaborated with film industry magazines (such as Kino) and edited a column on 1992 – the series for Il Rottamatore by Claudio Velardi. In 2017 she created, with his colleague Sara Cavosi, the webseries Hostess directed by Franco Bernini. In 2019 she collaborated with Alessandro Fabbri on the creation of the TV series Il Processo, produced by Lucky Red for Mediaset, broadcast in prime time on Canale 5 and currently available on Netflix Worldwide. She co-signed with Fabbri and Enrico Audenino the subject of the series, the subjects of the episode and a screenplay, and she signed the screenplay of an episode alone (directed by Stefano Lodovichi). Also in 2019 she wrote, edited the research and did the interviews for the documentary film Giorgio Ambrosoli – il prezzo del coraggio, produced by Standbyme and broadcast in prime time on Rai 1 (directed by Alessandro Celli). In 2020 he co-wrote the Netflix Original series Fedeltà – adaptation of the book by Marco Missiroli – with Alessandro Fabbri (head writer) and Elisa Amoruso, produced by BiBi Film (directed by Andrea Molaioli and Stefano Cipani). She is currently working on two international series projects. For one of the two she has the "created by" on an episode – it is a female anthology that collects episodes by single authors, an English production for AMC. Laura Colella is in the writers' room of Citadel Italia, of which Alessandro Fabbri is head writer.
SEAN FURST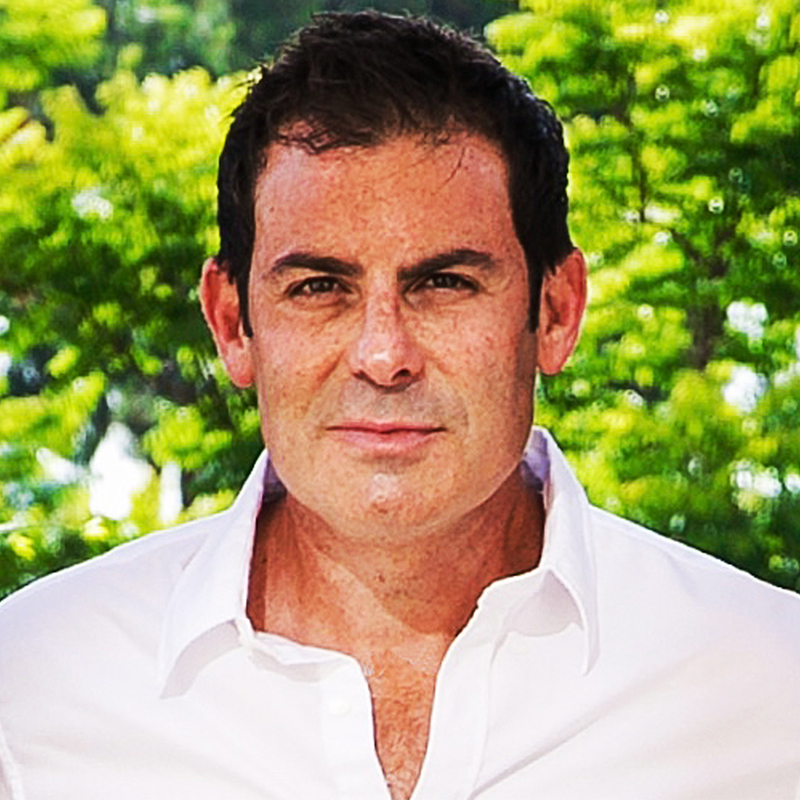 Sean Furst is GPS Studios CEO and Ex-President of Skybound Entertainment, with which he produced The Walking Dead series. Executive producer of the Robert Kirkman's Secret History of Comics docu-series, Dead By Dawn series for National Geographic Wild, The Mastermind, Five Year, Dice series for Showtime and Star-Crossed sci-fi series for The CW Network. For the cinema he was producer of, among others, Oblivion Song, Invincible and Across the Void. He has also produced such titles as The Cooler, Oscar nominated, The Matador, Golden Globe nominated, The Girl in the Park, Daybreakers and Owning Mahowny.
ROBERTO PROIA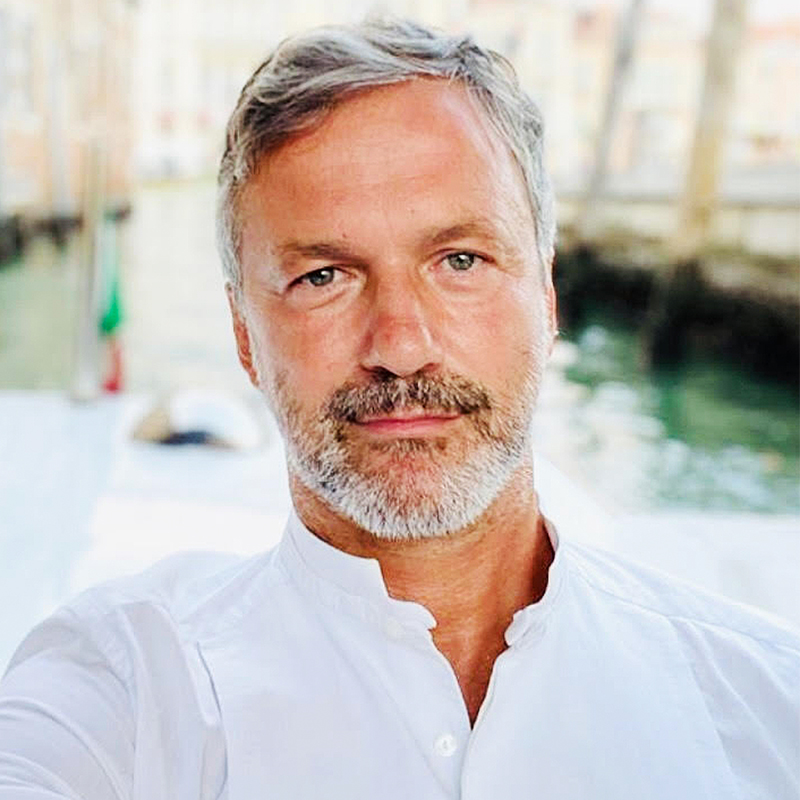 Roberto Proia was born in Rome and lives between Naples, Milan and San Francisco. He began his career in communication at the Burson-Marsteller Agency and then moved on to the MTV Press Office. In 2001 he entered the cinema sector as Marketing Assistant in Nexo and, subsequently, as Marketing Director and Cinema Area Director in Moviemax and Notorious Pictures. In 2014 he became Area Cinema Director in Eagle Pictures, where he also became Director of Productions. Roberto Proia is also a screenwriter; among his works: Come non detto, Backstage – Dietro le quinte and the fiction Gloria, soon on RaiUno.
OTHER GUESTS, ITALIAN AND INTERNATIONAL, SOON… STAY TUNED!
LOCATION
The Showrunner Lab. will be held in the spaces of Manifatture Digitali Cinema in Prato, in Dolce de 'Mazzamuti 1 Street, Santa Caterina 13 Street in Prato (800 meters far from the train station called Prato Porta al Serraglio).
HOW TO APPLY
The application must be sent no later than March 25, 2023, via e-mail, to info@manifatturedigitalicinema.it, with the subject: "SHOWRUNNER LAB CANDIDATURE". To apply, you must send the following documents:
Registration form (Attachment A) – download the form at the bottom of the page ("Application documents" section);
Questionnaire (Attachment B) – download the form at the bottom of the page ("Application documents" section);
Motivational letter (max 5,000 characters);
Curriculum vitae updated, signed and complete with privacy authorization in accordance with the provisions of the GDPR 2016/679 (General Data Protection Regulation).
Certificate of your Degree or self-certification certifying your qualification;
Front / back copy of a valid identity document;
Front / back copy of the tax code;
Valid residence permit (if non-EU citizens).
SELECTION
The applications are evaluated by the Scientific Committee of the Showrunner Lab., made up of experts and professionals in the sector, on the material sent. The Scientific Committee reserves the right to request an interview with the candidates if the documentation received is not sufficient for the evaluation. The selected candidates will be notified by e-mail by 29 March 2023. A maximum of 30 participants will be admitted.
COSTS
The registration fee for the Showrunner Lab. is 2,500.00 euros (VAT included).
The registration fee must be paid in a single solution, by bank transfer upon confirmation of the selection, by April 7, 2023, to the IBAN IT57J 01030 21506 000002263246 (reason: Showrunner Lab. registration). Alternatively, the fee can be paid in two tranches: 50% by 7 April 2023 and the balance by 30 May 2023.
For those who are awarded a scholarship: the fee to be paid for (equal to 1,250.00 euros) must be paid in a single solution by 7 April 2023.
Other forms of payment / financing can be assessed directly with the co-organizer: PIN – University Center of Prato, alta.formazione@pin.unifi.it.
The registration fee includes:
Didactics and materials;
Tutoring and teaching secretarial service;
Insurance charges.
Any costs for food, accommodation and mobility are the responsibility of the participants.
PIN – University Center of Prato and Tuscany Film Commission will facilitate participants by providing a list of accommodation and residences with special agreements
APPLICATION DOCUMENTS
STUDY PLAN
FAQ