Gabriella Pescucci, Carlo Poggioli, Alessandro Lai. Three Costume Designers of international fame and prestige for a unique and exclusive event in the Italian scene: the Master The Fabric of Dreams, which will take place in the spaces of Manifatture Digitali Cinema Prato from 24 February to 22 May 2020, with extra visits to places of local and national excellence (museums, tailors, textile companies). Master duration: 64 days, for a total of 500 hours, 70% of practice, 10% of visits and 20% of theory, with internationally renowned professionals such as Luca Costigliolo (Historical cut), Thessy Schoenholzer Nichols (Philological design of the costume), Anna Lombardi (Organization), Simonetta Leoncini (Laboratory), expert historians such as Roberta Orsi Landini (History of art and costume ) and Aurora Fiorentini (History of cinema) and artists such as Rodolfo Bargelli (Freehand drawing) and Alessandra Carta (Digital drawing) and others….
The new call to participate to The Fabric of Dreams is online (download the notice – pdf). The call expires February 9, 2020. Italian and foreign citizens with creative ability and/or manufacturing experience in the field of tailoring and costume design can apply. Max number of participants allowed: 32.
GOAL
To live a unique experience alongside great Masters, deepening the history of costume through cinema, interpreting historical costume as a support to work on contemporary costume, creating exceptional pieces for a new museum setting.
COSTS
For this edition, Fondazione Sistema Toscana supports the course with a 50% contribution, reducing the registration fee compared to the actual cost. For European candidates, the registration fee is € 4,900.00 (VAT included). The registration fee for non-EU candidates is 7,500.00 euros. In the case of registration by 30 December 2019, the participation fee is reduced to 4,400.00 euros (VAT included) for European candidates and 7.000.00 euros for non-EU candidates. In the case of registration by participants who have already successfully attended one of the courses of Manifatture Digitali Cinema Prato, the registration fee is reduced to 3,900 euros (VAT included).
STAY
MDC Prato has stipulated an agreement with the Foresteria San Niccolò, a welcoming and very close structure, with living room, large common kitchen, patio, laundry room and rooms with 2 and 3 beds. There are 10 beds available. To contact the San Niccolò Foresteria, click here: http://bit.ly/Foresteria_San_Niccolò.
BIOGRAPHY OF THE THREE GREAT MASTERS
Gabriella Pescucci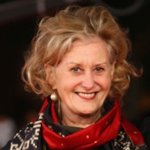 Gabriella Pescucci carried out her first work as a Costume Designer between the Sixties and Seventies, with directors of the caliber of Giuseppe Patroni Griffi, Mauro Bolognini and Federico Fellini. In the Eighties she debuted on the international stage with Sergio Leone's Once Upon a Time in America, The Name of the Rose by Jean-Jacques Annaud and Terry Gilliam's The Adventures of Baron of Münchausen. In 1993, the consecration, with the Oscar for costumes for The Age of Innocence by Martin Scorsese. His most recent engagements include the TV series I Borgia (2011-2013) and Penny Dreadful (2014-2016).
Carlo Poggioli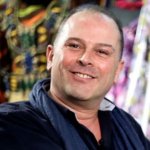 Carlo Poggioli is the current President of the ASC – Italian Association of Costume Designers and Interior Decorators. He began working as an assistant to Gabriella Pescucci (The Name of the Rose, The Adventures of the Baron of Münchausen, The Age of Innocence), Piero Tosi (Storia di una Capinera), Maurizio Millenotti (The Voice of the Moon) and Ann Roth (The English Patient, The Talent of Mr. Ripley). He has signed about 40 films, including Return to Cold Mountain by Anthony Minghella, The Brothers Grimm and Zero Theorem by Terry Gilliam, Divergent by Neil Burger and Youth, The Young Pope and Loro by Paolo Sorrentino.
Alessandro Lai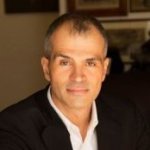 Alessandro Lai took his first steps at Sartoria Tirelli, alongside the Maestro Piero Tosi, to then become assistant Costume Designer for Maurizio Millenotti and Gabriella Pescucci. His career began with Giorgio Treves (Rosa and Cornelia) and has continued to this day with long-standing collaborations with well-known directors such as Ferzan Ozpetek (from Saturno contro to Napoli velata) and Francesca Archibugi (Renzo e Lucia, Lezioni di volo, Questione di cuore, Il nome del figlio). Recently, he signed the costumes for Latin Lover, by Cristina Comencini, and the TV series Medici – Masters of Florence, which reached its third season.